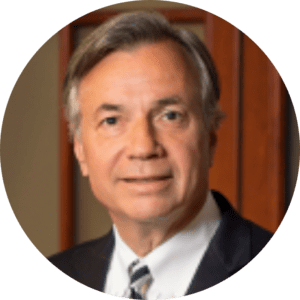 Leonard is the former chair of the firm's Complex Commercial Litigation Department and a head of one of the firm's energy industry team sectors. His work is principally focused on commercial litigation, with cases involving energy, transactional, securities, corporate control and general corporate matters.
He has litigated actions and arbitrations on behalf of clients in more than 30 states and before several foreign arbitration tribunals, and he provides general corporate counsel to many of his business clients. As head of the energy industry's coal sector, he coordinates the cross-departmental group of attorneys who provide integrated legal services to coal producers, coal transporters, utilities and service providers to the coal industry.
His litigation experience includes numerous cases involving the enforcement of longterm supply agreements, acquisition and divestiture agreements, the interpretation of insurance contracts providing coverage for business and industrial hazards, class action securities claims and general commercial litigation. His clients include energy producers, publicly traded manufacturers, financial institutions, communications providers and corporate holding companies, as well as large family and trust-owned entities.
He has litigated and arbitrated numerous disputes over major supply agreements for utilities and coal and oil and gas producers, and he is one of a small group of attorneys nationwide who regularly arbitrate high-stakes fuel price redetermination proceedings. In the area of mergers and acquisitions, he has frequently represented clients in disputes arising from the purchase and sale of businesses, including cases involving the enforceability of letters of intent for the sale of businesses, post-closing claims of breached representations and warranties and corporate control disputes.
Leonard is a Vice President of the American Coal Council, was appointed by the US Secretary of Energy to sit on the National Coal Council that advises him on coal policy matters, has served on the advisory board of the Little Sisters of the Poor for over 20 years, acts as a hearing officer for attorney discipline cases in Pennsylvania and the District of Columbia, and serves as a screener for the National Innocence Project.