Megan's Story: An Athlete's Portrayal of Severe Polyhydramnios
An Athlete's Portrayal of Severe Polyhydramnios
My story of severe polyhydramnios tells of the challenges of immobility with severe polyhydramnios and discusses the ongoing effects of polyhydramnios on baby during the first year.
I am Megan Kmiotek, a working mother of 2 boys (3 and ½ year old and 1 year old). During my first pregnancy, I ran and worked out diligently, until 38 weeks pregnant. Everything was normal other than ending in an unplanned c-section. I was diagnosed with polyhydramnios with my second son, Teddy (1) during the second trimester. My doctor read me the statistic that 50% of polyhydramnios pregnancies are idiopathic and that we would mainly wait and see. The 50% statistic of polyhydramnios babies being idiopathic is somewhat unrealistic – as that number is of all polyhydramnios cases (mild, moderate, and severe). In comparison, only 9% are idiopathic deliveries when diagnosed with severe fluid levels and no Gestational Diabetes. 
From late in the second trimester the polyhydramnios progressed with a vengeance. I had the 3-hour Gestational Diabetes test done and failed 2 of the 3 tests, which did not diagnosis me with GD, but it was enough to try the GD diet. Once the Polyhydramnios levels got high enough, I was sent to see a maternal-fetal medicine (MFM) specialist who provided me with two options: to either try a rigid diet or amniocentesis. We were mid-pandemic, so my husband was unable to be at the specialist with me and I was afraid of the amniocentesis sending me into labor without him there (and too early in the pregnancy for Teddy!), so I decided to try the diet. I was extremely rigid, not once did I cheat for the rest of the pregnancy. I maintained a diet of no carbs, no sugar, and very little dairy. My fluid levels at first went down for two weeks to almost the moderate level, we all celebrated that the diet was working but then the fluid rebounded and went even higher this time. When it came to discussions on amniocentesis, there were no protocols or standards for when to conduct an amniocentesis, it was up to the patient which was challenging for us to decide. After I did some of my own research, I discovered most of the time the amniocentesis does not keep the fluid levels at a normal or even moderate level, most of the time, the fluids increase again. This information convinced me that amniocentesis was not worth a possible early delivery. I requested an earlier delivery date from my MFM, and she granted a 37-week c-section approval (my first son ended in a c-section) and then the countdown began.
I am a 5'2, athletic mother – I ran 15 full marathons and countless half marathons, being immobile is contradictory to who I am. During the third trimester, I could hardly walk into the kitchen without consistent contractions. The pandemic had just begun, and we had our then 2 and ½-year-old home with my husband and I full-time while trying to work. We were grateful for family that was able to help us during that time. Finally, on May 18, 2020, my second son was born via c-section. On the operating table, I had an epidural, yet I could still feel the fluids being expelled from me! I felt an instantaneous relief of pressure, I could finally breathe, move, sleep, and the contractions were finally gone, but poor Teddy was taken to the NICU for fluid in his lungs (there is a shock – those fluids were literally everywhere, including my poor babies' lungs). Thankfully, it was a short stay and Teddy was able to make his homecoming after 8 days in the NICU. In the NICU, Teddy was never "checked" for reasons for the polyhydramnios to my knowledge. During Teddy's first year of life, he has exhibited developmental delays, swallowing problems (constantly battling dehydration), severe constipation, oral motor skill delays, hypertonia, proprioception, and speech delays. Teddy's team of doctors includes gastroenterologists, occupational therapy, physical therapy, pediatrician, neurologist, and neurosurgeon. Recently the neurologists discovered Teddy also has Chiari-1 Malformation (currently a mild case). My husband and I have continuously advocated for our son and continue to be grateful for the exceptional team of doctors we have discovered through our advocating for Teddy.  We continue to work with Teddy's team to find the overarching problem. We completed the microarray genetic testing (required by insurance before the more precise genetic testing can be completed) which was found normal. We have submitted the whole-exome sequencing genetic test and are awaiting results.
I want to work to make changes for families of polyhydramnios – to help make more standard practices for babies and mothers. For mothers with moderate to severe levels of polyhydramnios, there should be standard genetic testing and practices to alleviate discomfort for mothers. Earlier intervention for babies. Around 90% of mothers with moderate to severe levels of polyhydramnios have an anomaly found in their child, the highest anomaly being genetic anomalies. So many families could be helped with earlier intervention.
Check the updates tab above to read more...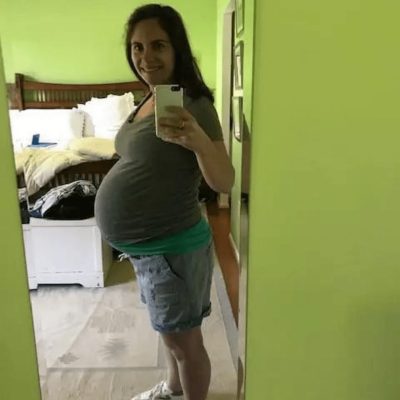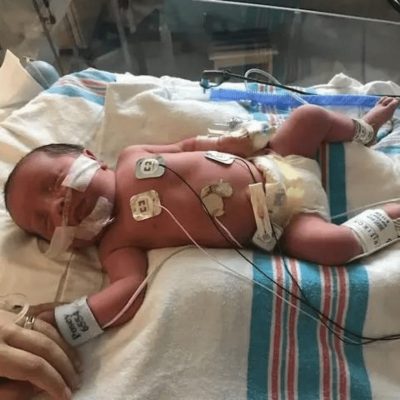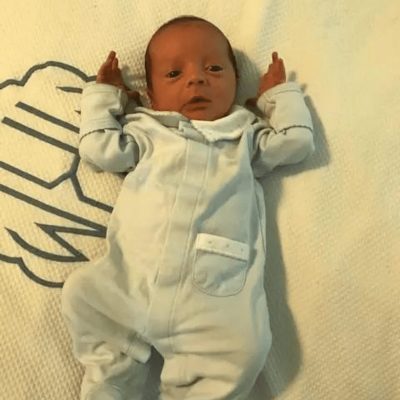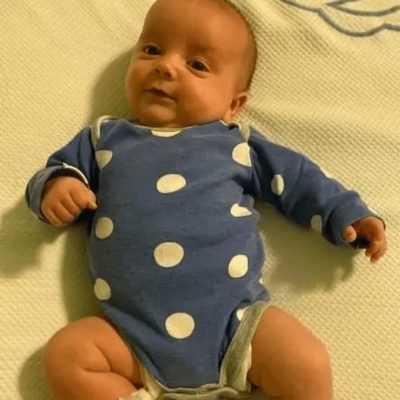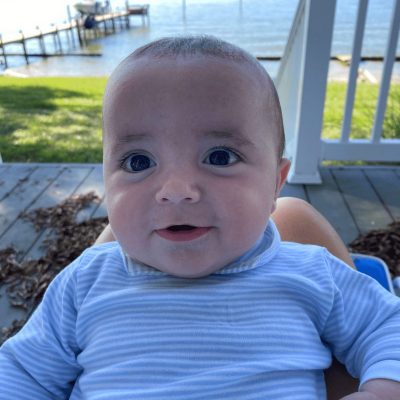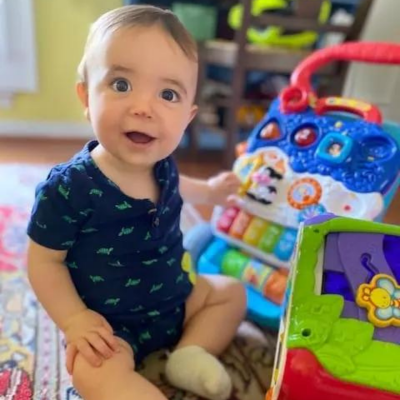 Megan Doesn't have any Updates Yet
But keep checking back to find out if the results of Teddy's whole-exome sequencing reveals anything helpful!