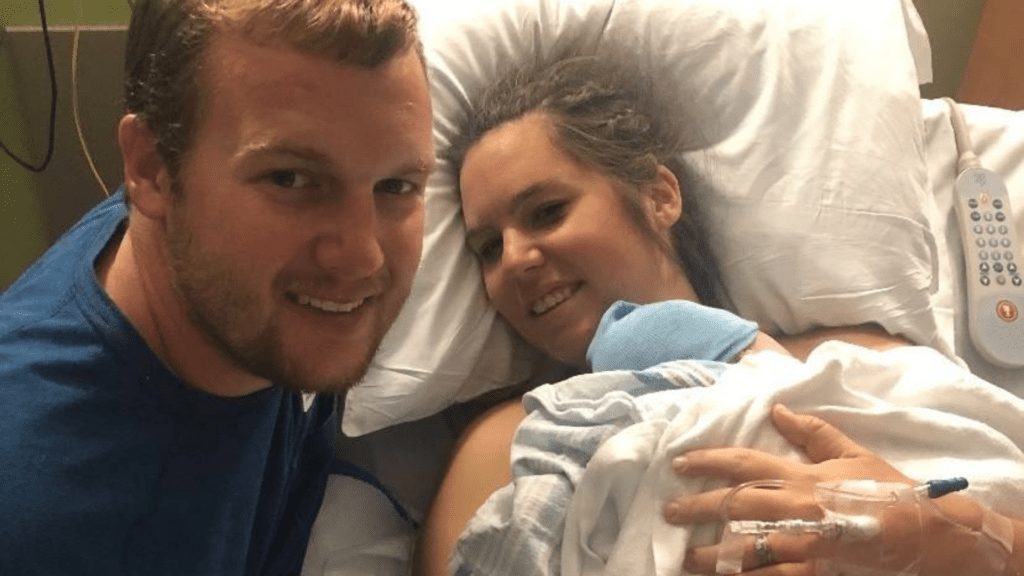 Amelia's Story: The Effect of a Great Team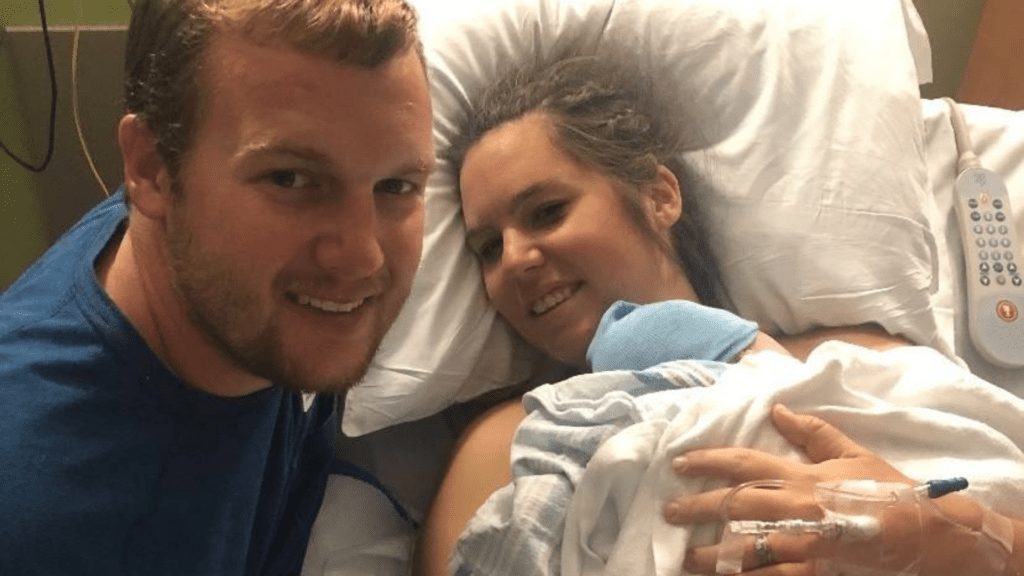 The Effect of a Great Team
Amelia's story is so full of love and care, it will touch your heart. She was devastated to hear the news of her poly diagnosis but her support team rallied around her and did everything possible to keep both Amelia and her baby safe. In the end, she delivered a healthy baby and felt completely blessed by her experience.
My poly baby
I went to my 36-week appointment like any normal appointment, alone (because of covid) but hopeful that I would be dilating more as I was 1 cm at my last appointment. At this appointment, I was checked and my doctor immediately told me to stand up. I stood up and she began to feel my stomach. She said, "The baby is no longer engaged I can't feel his head at all." (He had been -3 the week before.) She said, "I think he is now breech but I can't feel him at all." She then gave me pamphlets on what steps and options I had if he was breech and suggested I talk to my husband about seeing a high-risk doctor to turn him and then scheduled me for an ultrasound the following week.
At my ultrasound, the nurse did my scan and when she was finished she called for another nurse. The new nurse then repeated the ultrasound. At the time I thought nothing of it as I thought maybe she was a student learning. They then went to print pictures and put the photos in 3D. The images were so clear and he was so perfect. I was in awe.
When the doctor walked into my room she said, "Well, you have some textbook photos of your baby's ultrasound, but let me tell you why. You have polyhydramnios with an AFI of 35." She then explained he was in an Olympic swimming pool instead of a kiddie pool and could flip and flop any way any time he wanted. She said many times it's idiopathic but sometimes it was caused by other underlying conditions. I had not had any of the blood tests done as me and my husband would keep our bundle of joy no matter what. My mind was racing. I left the hospital and called my husband who reassured me everything was okay. I began to google everything that causes poly and the things that could happen. I was mortified.
I called my mom on the way home and couldn't even get out to her what had happened. "Are you okay? Is the baby okay?" I can remember her saying but I couldn't speak. I was so scared of what I knew could happen, or what possibilities could be wrong with such a high AFI. She told me she was eating lunch with my aunt and to meet them. 
My mother and aunt then comforted me while I cried.
The plan was for me to go into labor naturally as I also have a blood condition called ITP where my platelets are extremely low. Therefore an epidural would not be an option and it would be much easier on my body to go into labor naturally. (I had already had a natural induction with no pain meds with my first. The labor was long and hard and they did not want me to go through this again.)However, my doctor decided it was best if I was induced due to the poly because of cord prolapse. I was devastated. 
After only 3 hours on Pitocin my water broke. I told my husband who I don't think for a minute believed me (he later said, "Well, we had just got here." Haha). He called for the nurse. I had never seen so much water. After this, they would no longer allow me to get up, walk, etc because he had not fully engaged down. After 10 hours of labor, I was 7 cm dilated with hard contractions coming every 2 minutes and had received 4 bags of platelets. The doctor then came in and told me that my platelets had increased to 90,000 the exact number needed to have an epidural. (Normal is 150,000 – 400,000). I received the epidural at 2 am. I was so grateful. It was a game-changer. 
At 7:30 my doctor came in to check me and see how I was progressing. When she went to check he was already crowning. My husband was immediately put to work as they had no time to set up the delivery bed, there was no team or even time to turn off the epidural. At 7:44 am my little man practically fell out onto the bed into the world. My doctor was so excited that she didn't have to do a c-section. She said, "I just knew he was transverse with the back labor you were having."
When I arrived at the hospital for my induction the nurse said, "Honey are you okay? I can tell by the baby's heart rate that you are extremely anxious." I had an amazing team and an extraordinary doctor who went out of her way to make sure I was okay. They then began ordering platelets for transfusions to try and get my number up enough to have a safe delivery. 
They came in and said that they weren't sure where the cord was located and they also did not have a good reading of his heart. They then inserted a fetal heart monitor and also inserted something that put fluids back into the sac to make sure there wasn't a cord prolapse. I then slept on and off for the next couple of hours. Scared of what was to come and if he was okay.
He was perfectly healthy at 8 lbs 12 oz. All the tears, sleepless nights, and worrying were over. I couldn't have been more blessed with my birth, my husband, my team, my doctors, and my poly baby.
Check the updates tab above to read more...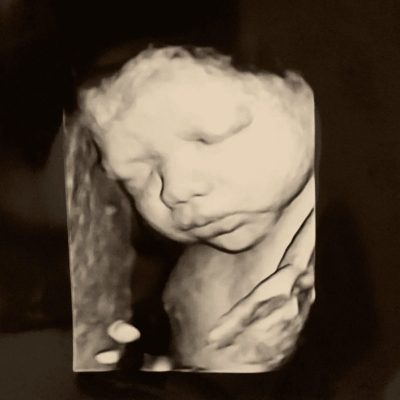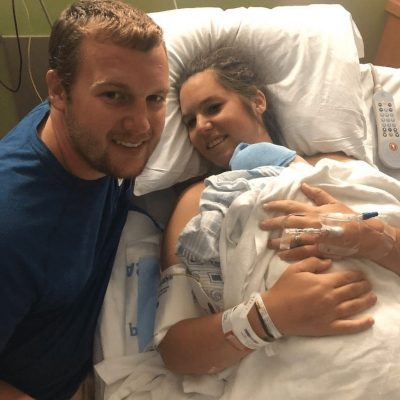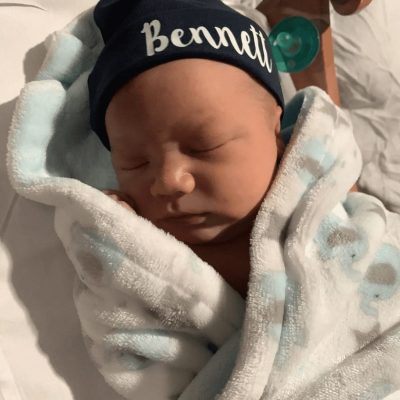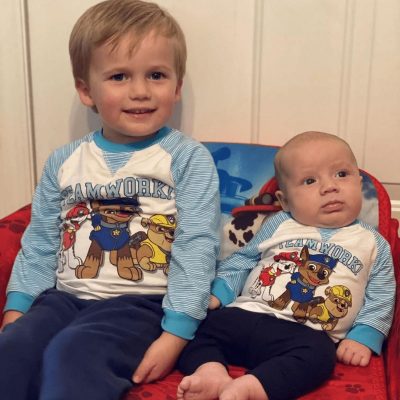 Today we received a heart-breaking update from Amelia...
I recently reached out to Amelia to see how Bennett was doing, and she was very kind to share a very heart-breaking update. It is with a heavy heart that I write this update to share that Bennett has moved on from this world. In loving memory of Bennett James…
"Our sweet Bennett James went home in January."